Unique wedding guest book ideas are a way that many brides are bringing extremely creative elements into the smaller details of their wedding. We've all attended a wedding with a traditional guest book. Guests sign their name and perhaps a few words of congratulations and then move on to the rest of the event.
This is where creativity comes into play to make the guest book stand out in the grand scheme of things. It seems that more and more brides are looking for less traditional options and more for items that the guests can be involved in but still put on display in the newlywed's home after the wedding.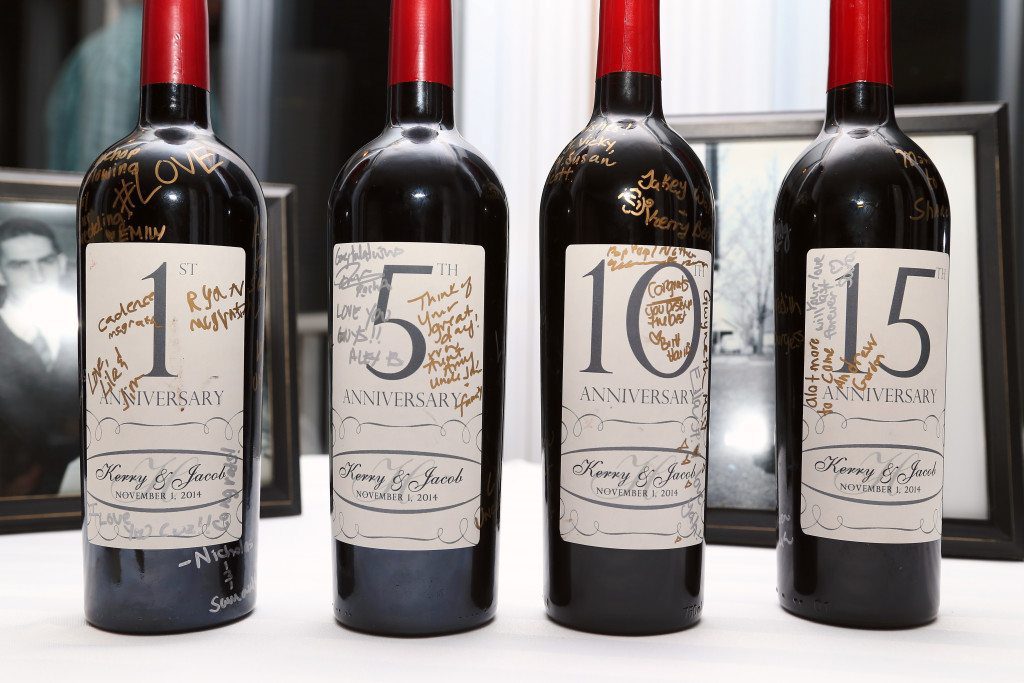 Wine bottles and corks are a very popular idea. I have seen brides bring empty bottles with fun colored Sharpie markers for the guests to use as they leave their signatures and wishes. Corks can be signed and displayed in a large, decorative apothecary jar or bowl.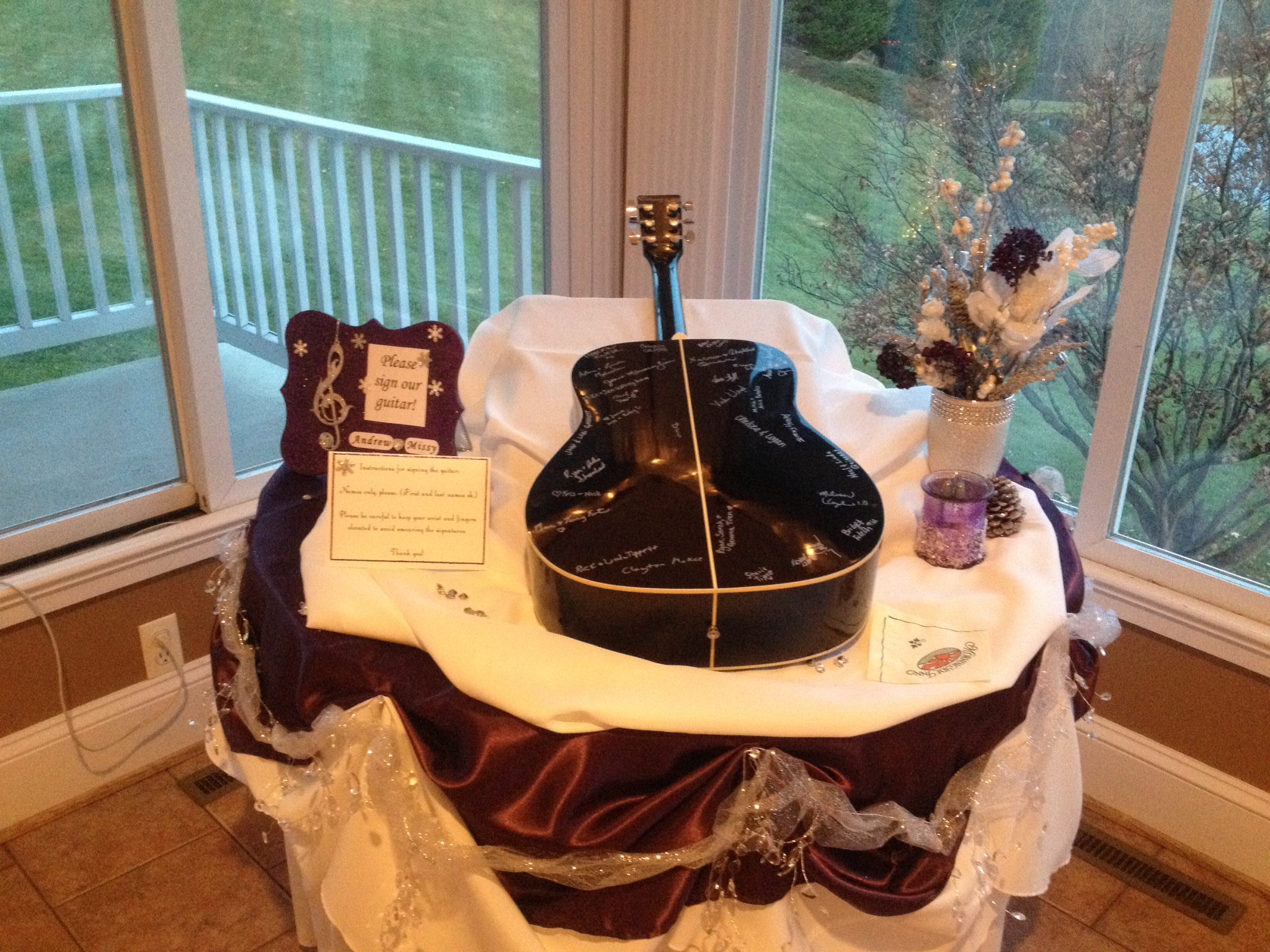 I even had a groom bring in a special guitar for the guests to sign so he and the bride could admire it in their living room at home.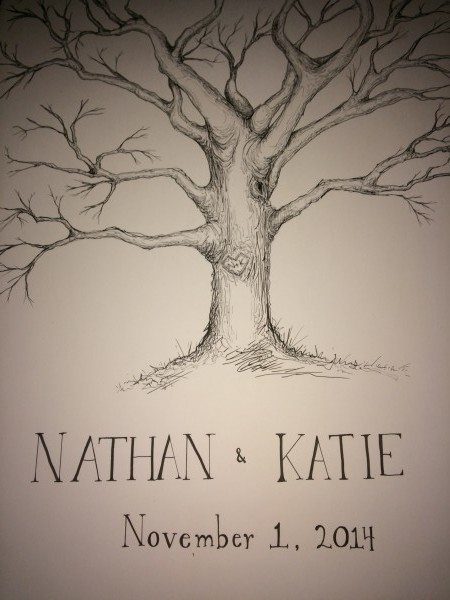 Thumbprint trees are another hot item. Brides can buy a painting of a bare tree (or draw one if they're artistic) and then guests leave their thumbprint as leaves on each branch. The fingerprints can be done in various colors to coordinate with the wedding theme. One of my favorites was a large wooden monogram that a bride brought for everyone to write a short message. Her plan was to hang it on a wall after the wedding.
Other non-traditional guest book ideas include asking guests for words of encouragement or advice. This is much more interesting and can be fun to read after the big day is over and the bride and groom are learning to settle into married life. One Morningside bride asked us to set a mad-lib card at each place setting during dinner. The guests were given pens and asked to fill out the card as they enjoyed their meal. Then the bride and groom took the completed mad-libs with them to read on their honeymoon. Many brides incorporate a photo booth into their guest book. Not only is it fun for the guests to take silly pictures with props but the bride and groom can look back on an album filled with photos of everyone enjoying themselves at the reception.
A date jar is an interactive way for the bride and groom to do a non-traditional guest book. The guests can sign their name on a popsicle stick and write a date idea for the newlyweds on the other side. Then the couple chooses a stick each time they plan a date night. Puzzles are another nice way for the bride and groom to display their guest book at home and have fun putting the pieces together as they read names and kind words. With so many new ideas it would seem hard to choose just one!
This post was written by Lauren Conklin, Sales Manager.  Morningside Inn is a private country retreat set in the back of 300 acres of rolling farmland. Guest of outdoor weddings in Frederick at Morningside enjoy the peaceful serenity of nature without sacrificing comfort. Attend our next open house event or schedule a private tour with Lauren today!