Your Unique Celebration is Our Passion
Weddings
It's love celebrated your way. Gather friends and family at our private estate wedding venue in Frederick, Maryland.
Over 25 Years Experience
When planning a celebration-of-a-lifetime, experience is everything. For the past 25 years, we have walked with engaged couples, guiding them from wedding planning through send-off. We do not offer "wedding package deals", our passion is to make your unique wedding a reality.
Wedding Coordinator
Our complimentary wedding coordinator will guide you in wedding planning, rehearsal, ceremony, reception, and send-off.
Peaceful Outdoor Ceremony
Morningside Inn is located in the back of 300 acres of rolling hills. There is zero road noise during outdoor weddings, only the sound of the wind and birds chirping.
Gorgeous Indoor Ceremony
In the winter months or in the case of inclement weather, the wedding ceremony is held inside. The ceremony room is lined with ceiling to floor windows, providing gorgeous views of the surrounding rolling hills.
Spacious Rooms
Our bride's room and sitting area are decorated with luxurious ornate furniture and include a two full bathrooms, wall to wall vanity, two sinks, and plenty of mirrors. The groom's room has a seating area with cable television and a large dressing area with mirrors and a shower.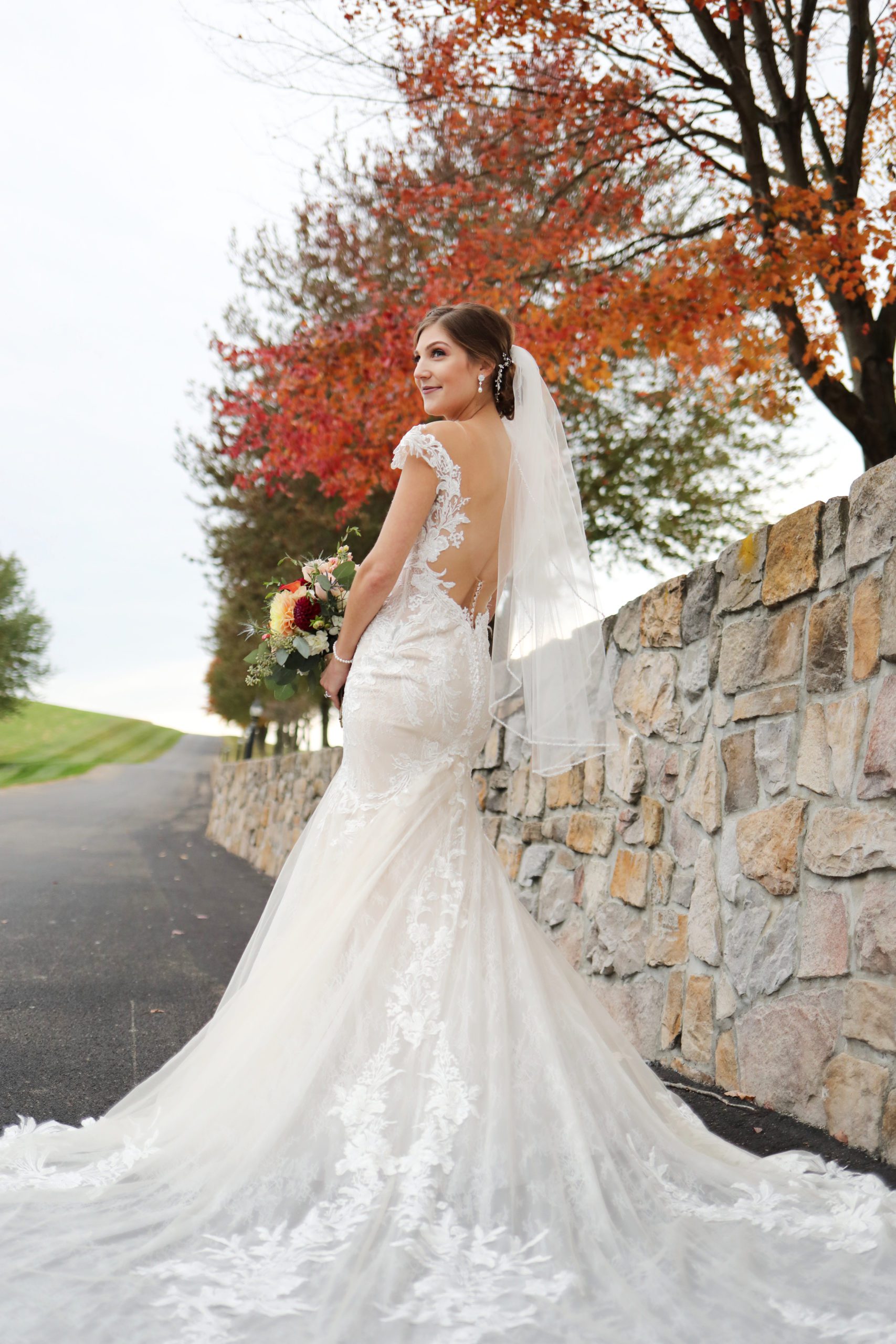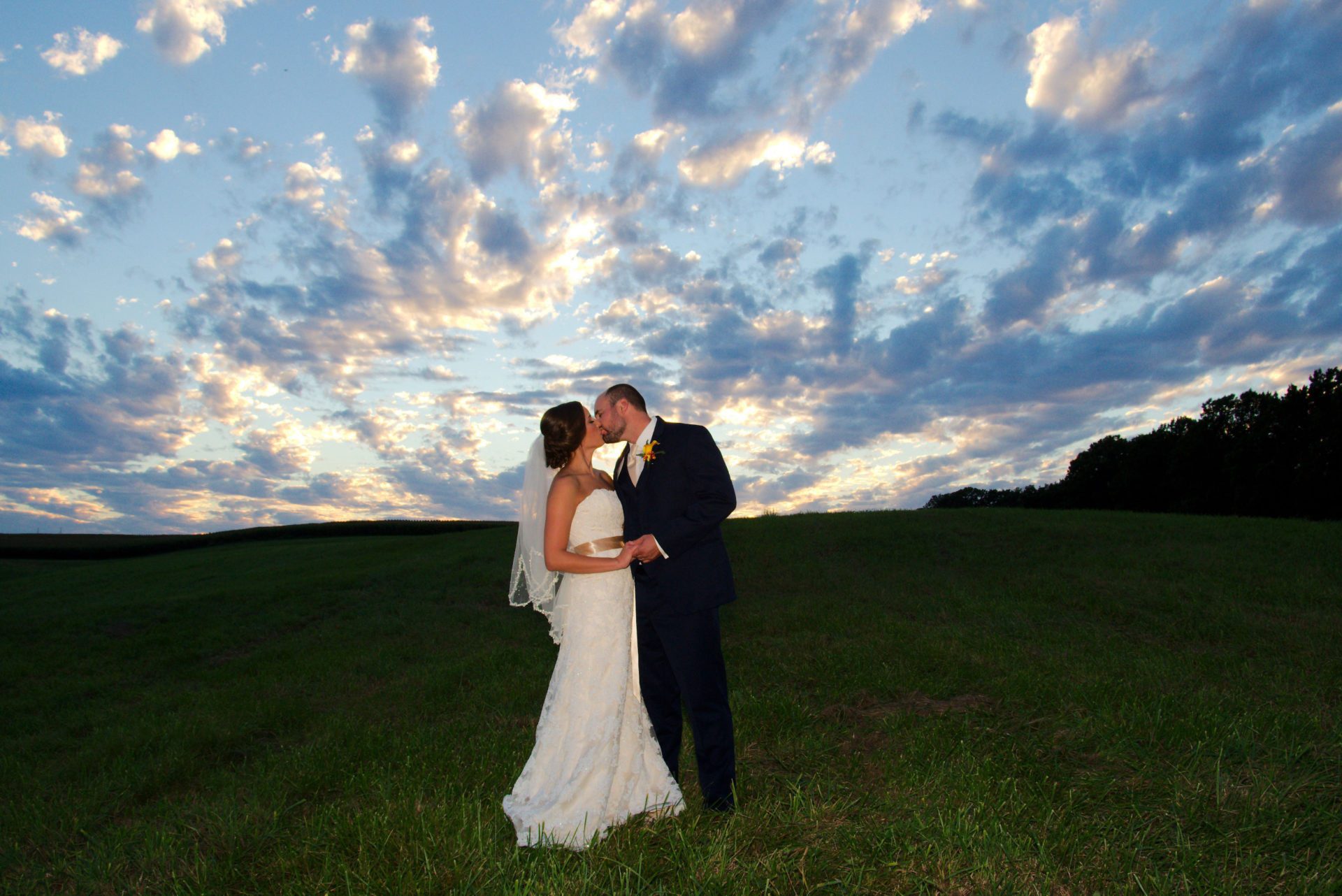 Your Dream Wedding
It's love celebrated your way. Gather friends and family at our private estate wedding venue in Frederick MD. We provide 300 acres of complete privacy, an experienced wedding coordinator, attentive staff, and creative chef. You provide your unique vision and style for an amazing and unforgettable sophisticated private estate wedding.
Contact us directly by filling in this form, or give us a call at 301-898-3920.
Dreamy Fairytale Wedding
Morningside Inn feels like you are in a dream. At this venue you get a little bit of everything. There is a country charm with beautiful corn fields to greet you and your guests. The venue almost looks like a country barn but when you get inside it's castle-like with arched stone walls and panoramic views. Outside there is a enchanting willow tree with a pond. Throughout our ceremony we could hear the water fountain and the birds, it was so peaceful. Morningside Inn is truly breathtaking. I could not have asked for a better venue. Melissa the coordinator is the best and the food is amazing. On the day of our wedding with all the hustle and bustle my bridal shoes got misplaced. Melissa was awesome and even helped with trying to find them luckily there was a spare. Melissa if you are reading this I found them and I feel like Cinderella. My husband Mark and I will never forget how magical our wedding day was at Morningside Inn.
Danielle Salvatore
Our Perfect Fall Wedding
My husband and I were married at Morningside Inn on October 13, 2019. Our day was absolutely perfect and I would highly recommend booking Morningside for your wedding too! The planning process was so smooth from when we first toured the facility to our rehearsal dinner. Our coordinator, Melissa Jerome, was so helpful and reassuring throughout the entire process I don't know what we would have done without her! Morningside was even accommodating enough to give some of our family members a private tour (not scheduled) when they were in town visiting months before the wedding. Our guests are still telling us how much fun our wedding was, how delicious the food one and how great the drinks were! Having Melissa there seriously calmed my nerves the day of and I knew things would run smoothly. I cannot recommend this venue enough and my husband and I will continue to reminisce about how perfect our day was for years to come.
Rob And Meghan Rinker
Saturday Morning Wedding
We were so pleased with the results from the venue. The coordinator, Melissa, did a great job keeping things running smoothly. The food was very fresh and tasty, and the servers did a nice job taking care of our guests. Morningside provides such a spectacular view and ambiance, making the wedding and reception even more enjoyable. We highly recommend this venue.
Kathy Dorris
Could Not Have Asked For A Better Day!
Our wedding at Morningside in September 2019 was absolutely perfect! The staff was super attentive to everything we needed both leading up to the day and actually on the day. I have been in numerous weddings and none were as seamless and organized as ours, with the help of our coordinator Melissa. My husband and I were really able to enjoy the day with our friends and family rather than stressing about all the small things. We fell in love with the event space the moment we set foot on the property and it did not disappoint on our day. Our guests were elated with the set up, the food, and the service all night. Our parents were also very pleased and are still raving about everything months later. There aren't enough words to thank everyone for making our day perfect!
Ashley Schafer