Vincent Hipp and Jessica Stanton's Wedding
Vincent Hipp and Jessica Stanton's Wedding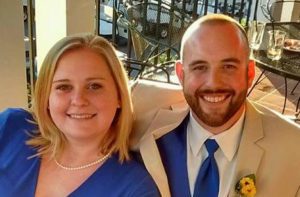 Our Story
Friends of friends, our paths must have crossed hundreds of times for many years until one day fate had us look up. We instantly felt the bond of a close friendship. As time went on our friendship grew to an unconditional love that got us through break up's, great loss, success, and many of Vince's vehicle projects. Finally, Vince worked up the courage to somewhat ask Jessica to be his girlfriend and after asking what all the stuttering was about, she was able to then give him the first "yes".
The Proposal
There's nothing "fairy book" about this one lol. Poor Vince. December 21st, 2017, after a year and a half into the relationship, Vince had planned that this was the day! Unfortunately for him, every plan and back up plan just kept getting ruined. So, he sat and waited in a spot that he knew Jessica would have to get to eventually and when she came by, stopped her and said: " I have something to ask you". *Fella's…this is not the best way to start a proposal out if this is also how you start out asking for car parts…;) Laughter, tears, and a loud "DAHHHH, of course, I will" was what followed.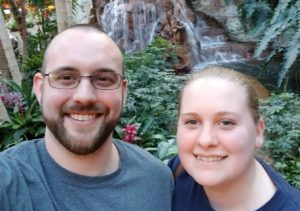 Our Wedding
Sunday, October 28, 2018
4:30 PM
Attire: Formal
RSVP
Ceremony & Reception
7477 McKaig Road, Frederick Maryland 21701
The ceremony will be held on the outdoor patio with the reception immediately following in the dining room. If you need special assistance, please note the convenient handicap accessible drop off area on the estate map.
Lodging
Hampton Inn & Suites Frederick-Ft. Detrick
1565 Opossumtown Pike, Frederick, MD 21702 – 301-696-1565
Hilton Garden Inn
7226 Corporate Ct, Frederick, MD 21703 – 240-566-1500
Country Inn & Suites by Radisson
5579 Spectrum Drive, Frederick, MD 21703 – 301-695-2881
Registry Information
We are asking for checks or cash that we would use towards a honeymoon or home in our future.